Director, N.J. Office of Local Government Assistance
Our featured guest, Cindy Randazzo, works closely with local governments, and according to comments by mayors present at the meeting does an excellent job. Randazzo said she has met with many of Ocean County's mayors and looks forward to speaking with all. Then she introduced….
Nancy Wittenberg
Assist. Commissioner, Climate and Environmental Management, N.J. DEP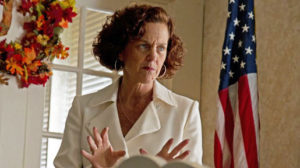 Nancy Wittenberg brought the mayors up to date on efforts by the Chris Christie administration on behalf of Barnegat Bay. Wittenberg noted that a recent Asbury Park Press headline quoting the governor implied there was "no money" for Barnegat Bay. In fact, she noted, the DEP does have budgeted funding for bay projects. The department is working on short term, mid-term, and long-term plans to address conditions in the bay, she said. In that regard, Wittenberg noted that Gov. Christie will soon announce a decision on whether or not to require Exelon Corp. to provide cooling towers at its Oyster Creek nuclear generating plant.