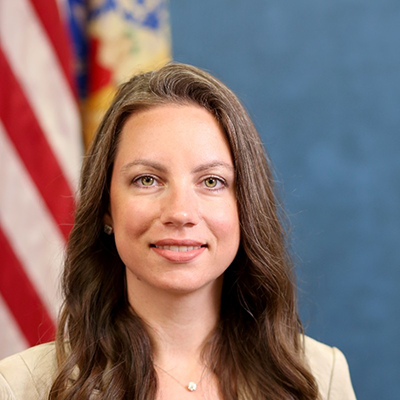 New Jersey Division of Local Government Services Director Jacquelyn Suarez spoke to the membership about issues facing counties and municipalities during the budget process that we are in now. She offered her and her staff assistance for any questions or guidance that the counties or municipalities may need now and throughout the year.
In addition, the members approved R E S O L U T I O N #2023-02
RESOLUTION OF THE OCEAN COUNTY MAYORS' ASSOCIATION, COUNTY OF OCEAN, STATE OF NEW JERSEY, CALLING FOR AN IMMEDIATE MORATORIUM ON OFFSHORE WIND ENERGY DEVELOPMENT PENDING A THOROUGH INVESTIGATION BY INDEPENDENT SCIENTISTS AND AGENCIES INTO THE UNPRECEDENTED DEATH OF WHALES
The full resolution may be found on the resolution page.
In addition the OCMA elected the Officers:
President: Mayor William Curtis – Bay Head
Vice President: Mayor Susan Marshall – Tuckerton
2nd Vice President: Mayor John Ducey – Brick
Treasurer: Mayor Emeritus Christopher Boyle – Pine Beach
Secretary: Mayor Carmen Amato – Berkeley
For a complete list of elected officers visit the "Officers" page.