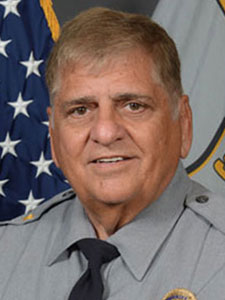 OCMA President Mayor Bill Curtis welcomed a fully attended group. Sheriff Mastronardy provided a slide presentation and details of his department, staff and new operations.
In addition, the members approved RESOLUION #2023 – 01
RESOLUTION OF THE OCEAN COUNTY MAYORS' ASSOCIATION,
COUNTY OF OCEAN, STATE OF NEW JERSEY,
SUPPORTING THE EFFORTS OF THE TOMS RIVER
MAYOR AND COUNCIL TO HAVE THE PROPOSED
CIBA-GEIGY SETTLEMENT MODIFIED TO PROVIDE GREATER
BENEFITS FOR ALL THOSE DIRECTLY AFFECTED
WHETHER WITH HEALTH IMPACTS, ECONOMIC
IMPACTS OR ENVIRONMENTAL IMPACTS.
The full resolution may be found on the resolution page.