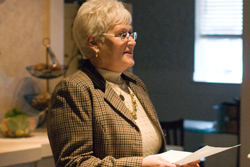 Dianne Gove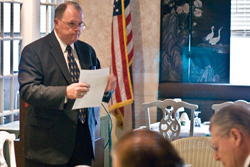 Paul Brush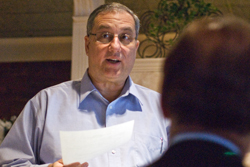 Carl Block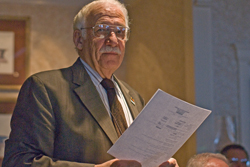 Mike Fressola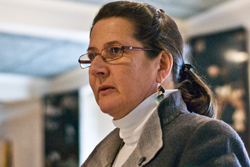 Mary Judge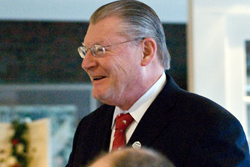 Joe Lachawiec
Assemblywoman Dianne Gove of Long Beach opened the meeting, introducing Paul Brush of Toms River who reported for the Nominating Committee. Brush introduced the proposed slate of new officers, which was adopted (the new officers are listed below). Ocean County Clerk Carl Block of Stafford noted that scheduled speaker Bill Dressel, Executive Director, N.J. League of Municipalities, was unable to attend. He also reported that the state has changed election law making it possible for some municipalities to switch non-partisan elections from May to election day in November. Mayor Mike Fressola of Manchester delivered the treasurer's report and opened privilege of the floor. Mary Judge spoke on behalf of the Barnegat Bay Estuary; the group would have $200,000 to spend on one or two projects in conjunction with municipalities she said. Judge urged mayors to suggest appropriate projects. Finally, Mayor Joe Lachawiec of Ocean Township, rose to introduce himself to the group and speak in favor of building a new nuclear plant in Waretown. Exelon's Oyster Creek Generating Station in nearby Lacey, which came on line in 1969, was recently relicensed to operate for another 20 years.
Ocean County Mayors' Association 2010 Officers
President Mayor Steve C. Acropolis, Township of Brick
Vice President Mayor Michale Fressola, Township of Manchester
Second Vice President Mayor Christopher J. Boyle, Borough of Pine Beach
Secretary Carl. W. Block, Mayor Emeritus, Township of Stafford
Treasurer Dianne Gove, Mayor Emeritus, Township of Long Beach.