New Jersey Department of Environmental Protection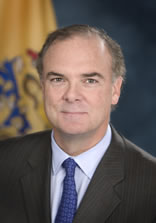 Commissioner Martin spoke to and answered questions from a packed audience. We thank the commissioner for his time and the mayors and guests for their interest.
The Ocean County Mayors' Association has been found tax exempt by the IRS. Donations are deductible. Documentation of this determination and related financial disclosure documents are available for public examination.